SMP Talk:

26 October 2020
Healthcare Mediation: Physicians, Patients & Peacemaking
The Society of Mediation Professionals (Singapore), together with its co-organisers the Healthcare Mediation Unit and Singapore Mediation Centre, invites you to an evening of sharing and discussion over Zoom with experts involved in Healthcare Mediation.
Is mediation the panacea for healthcare disputes?
Join our panel of experts as they conduct a post-mortem of the more interesting and eventful medical mediations. Hear them dissect medical disputes; learn how mediation skills and interventions can provide the kiss of life for intractable disputes. Be inspired by how mediators have resuscitated near-death relationships and inoculated against future differences.
Register now to engage the experts, and have the healthcare mediation issues you have diagnosed by our illustrious panel.
Speakers will be Ms. Kuah Boon Theng SC, Dr Joseph Sheares, Dr Devanand Anantham and Ms Choo Jin Hua. The event will be moderated by Mr Loong Seng Onn.
Event Details
Date & Time
Monday 26th October 2020, 5.30 pm
Place
Online @ ZOOM
(Log-in details to be provided to those who sign up)
Duration
Approx. 1.5 Hours
Pricing
SMP Members: S$5
Non-SMP Members: S$20
Please note that this event might be recorded. By attending the event, you consent to photographs and/or videos being taken which may be used by SMP for its website and related platforms (including newsletters, emails or social media sites).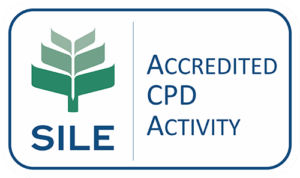 This event is a SILE "Accredited CPD Activity".

Public CPD Points: 1.5 CPD Points
Practice Area: Alternative Dispute Resolution
Training Level: General
Participants who wish to obtain CPD Points are reminded that they must comply strictly with the Attendance Policy set out in the CPD Guidelines. For this activity, this includes logging in at the start of the webinar and logging out at the conclusion of the webinar in the manner required by the organiser, and not being away from the entire activity for more than 15 minutes. Participants who do not comply with the Attendance Policy will not be able to obtain CPD Points for attending the activity.
Please refer to http://www.sileCPDcentre.sg for more information.